DISCOBRICK PRO 2
MIDI AND MPE SUPPORT, SYPHON READY AND MORE
Installs in seconds. Smooth first run experience!
Version 2.2.1 / 10.15.x +
Themes
collection
for your entertainment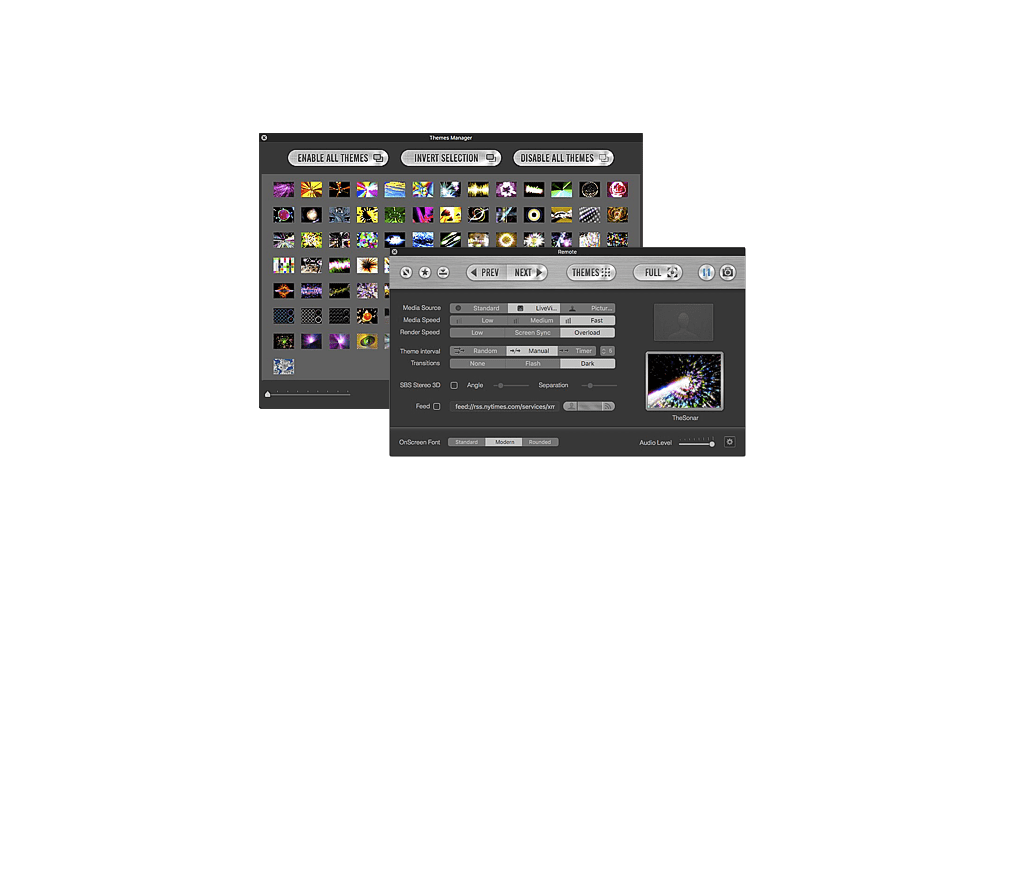 Drop Images Here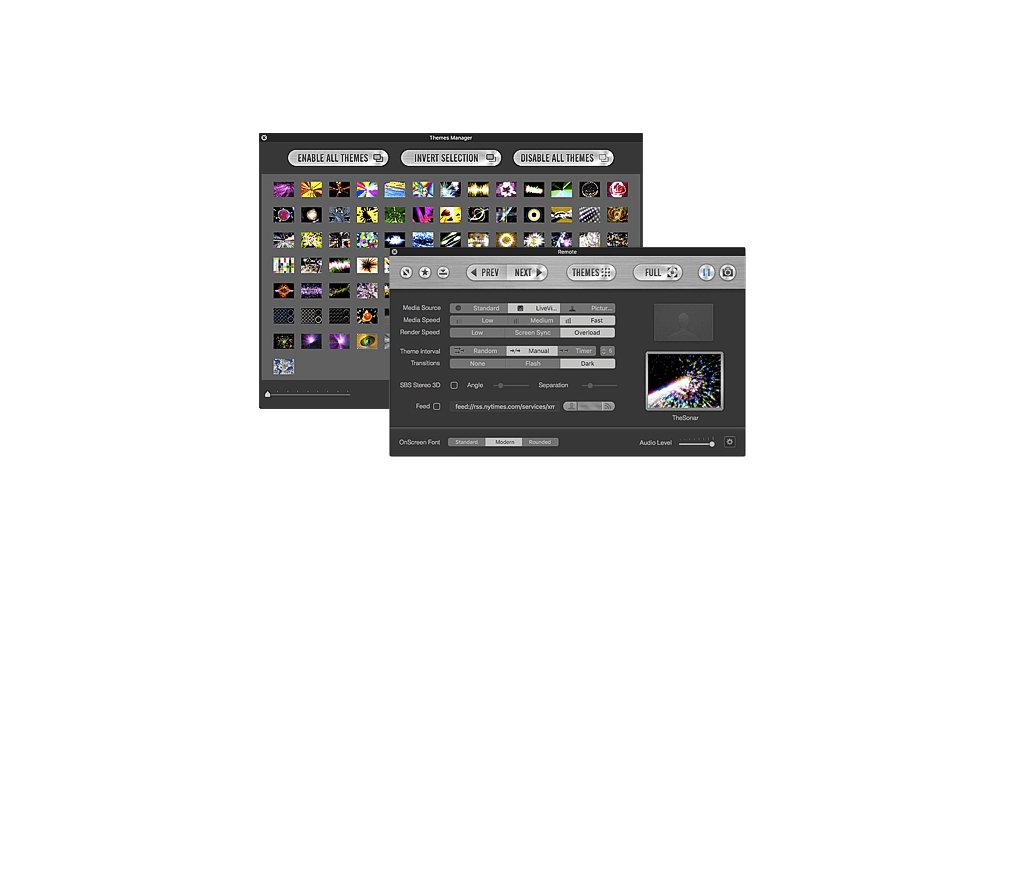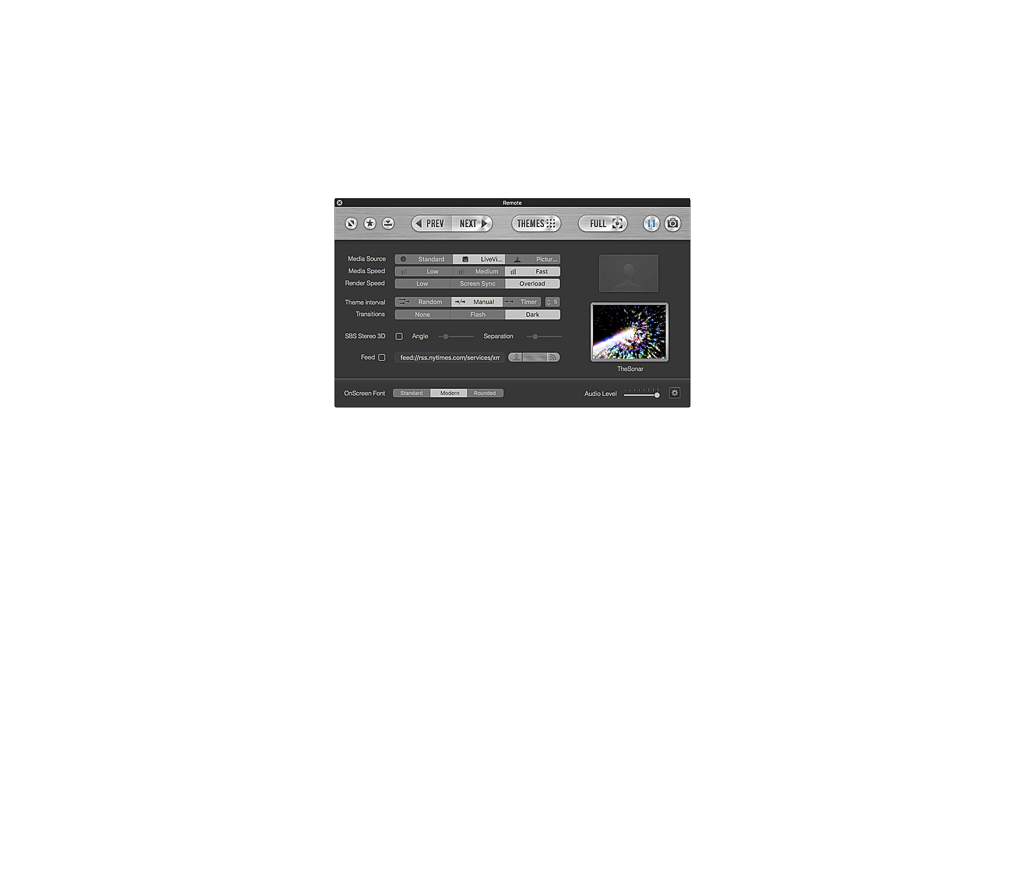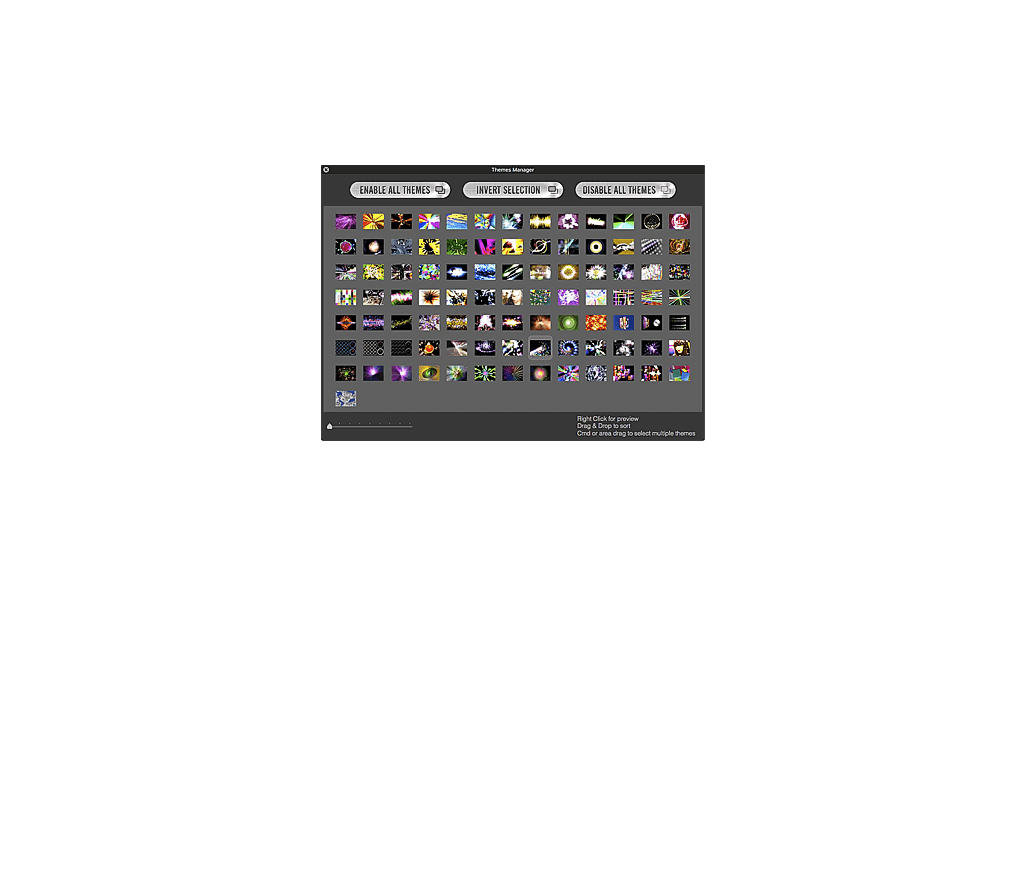 Visual FX Studio
Themes collection for your entertainment
A standalone Audio Visualizer! DiscoBrick creates dazzling visual effects by reacting to the audio that is captured by your built-in mic or MIDI. It can be used in professional settings as well as for personal enjoyment, to create video effects with interactive animation for concerts, theater, art installations, movies, advertising, parties, education and more!

Ready for any Mac and not only
Discobrick is at its best from a MacBook up to iMacs with big screens but the resolution is very good even on digital screens and projectors. And you can't miss the amazing livevideo with Isight for your unique live show!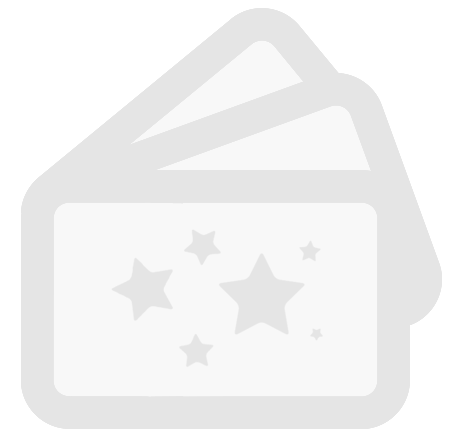 A lot of themes and much more...
DiscoBrick comes with a rich, ever- increasing collection of themes from which you can choose your personal favorite list. Whatever your tastes are, there's a DiscoBrick theme that fits them!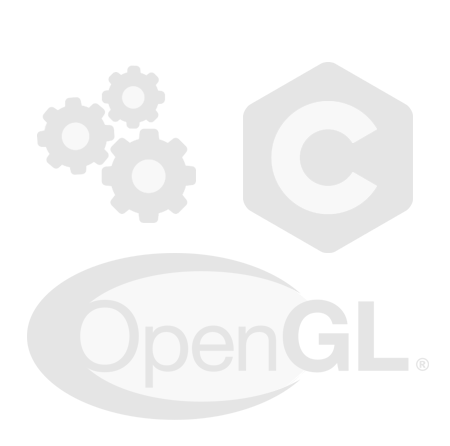 Blazingly fast OpenGL-based on 2D and 3D rendering with maps, your images or though the Live Video. You can choose Media speed and Rendering rate, based on your hardware.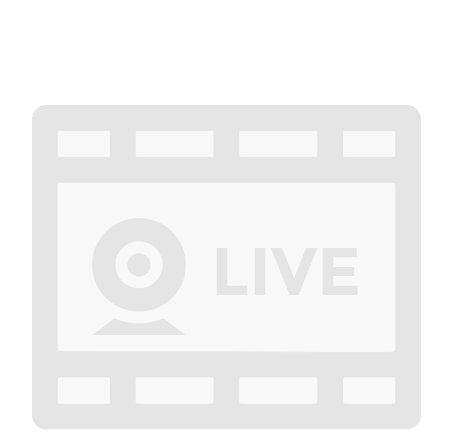 You can add your favorite images and video to the dazzling DiscoBrick experience - even LIVE video ! Several themes offer this option. Load JPG/PNG images and image groups from disk.
PUBLIC LICENSE • 90+ THEMES • MIDI / MPE SUPPORT
For existing customers of DiscoBrick "DJ" and "PRO 1.x".

The update is free for all customers who have purchased DiscoBrick Pro 1.x from 01 February 2018. We have sent the license via e-mail.

For all customers before February 2018 we've sent an email with a coupon to buy the new version 2 with 50%off.

For assistance regarding purchases and discount for the upgrade send a message through the contact form
.
Unlock the full power of DiscoBrick!
This version comes with several features for professionals, musicians and DJ's
SPRING PROMO 40%OFF
FOR A LIMITED TIME
No coupon required